At our summer party, together with our colleagues from Wiretech.Network GmbH, we honored the fastest kart drivers from our companies. Before we ended the evening with good food and a cold drink at the Outside Werther restaurant, it was time to go full throttle. The venue was the indoor kart track Werther.
The 4 classes were Juniors, Seniors, Woman and Heavy Weight.
From 2 qualifying sessions and 2 races, the 6 best drivers from both races then drove to the overall winner in the final race, who was honored with the "Challange Trophy".
As a guest starter Ben Bendler (racingben.de) was allowed to prove his skills but was loaded with +10Kg penalty weight and excluded for the evaluation of the challenge cup and the fastest lap.
Here are the results of the races 1/2 and final run: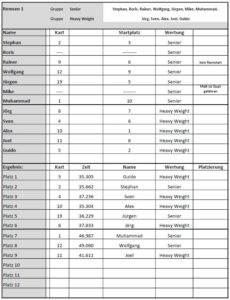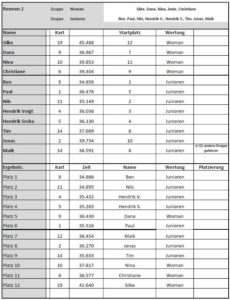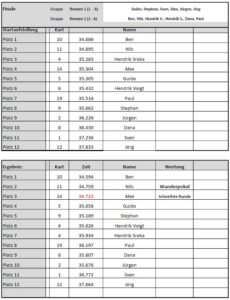 Here are the results of the overall ranking: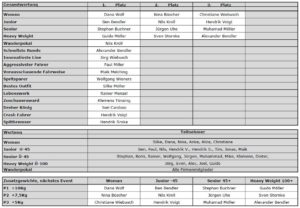 Here are a few impressions of the event: