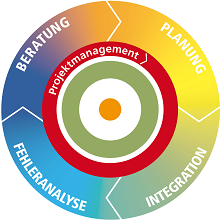 Just 60 seconds and one click away. Our working method explained in a short video.
The Wireless.Consulting GmbH explanatory video on YouTube briefly and concisely presents the advantages of our project management in the field of wireless industrial communication, also via WLAN. Troubleshooting, consulting, planning and integration of individual WLAN solutions.
Advice required?
Please tick the box and the consultation form will appear!